Elf Archer - Mobile Game Model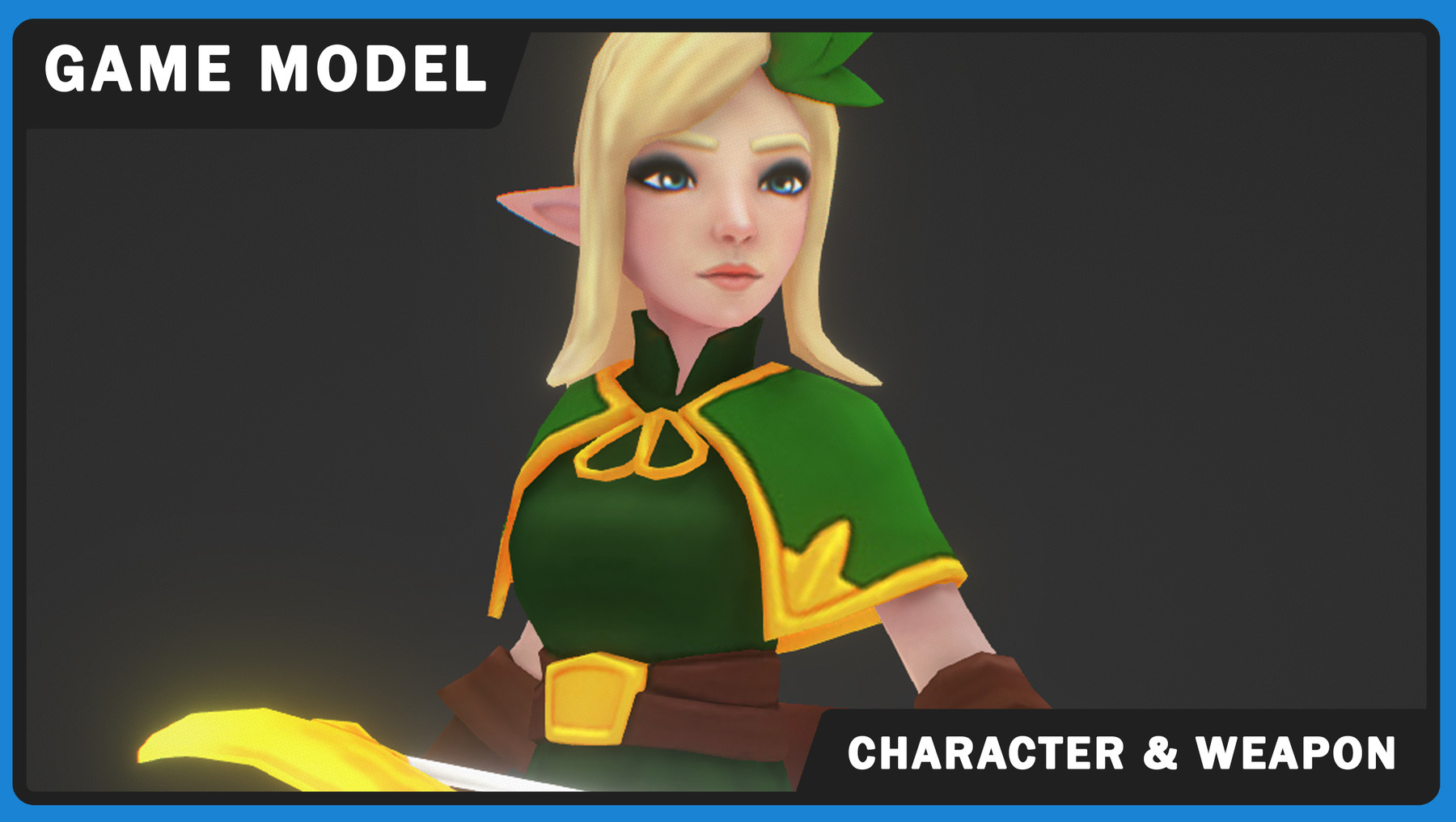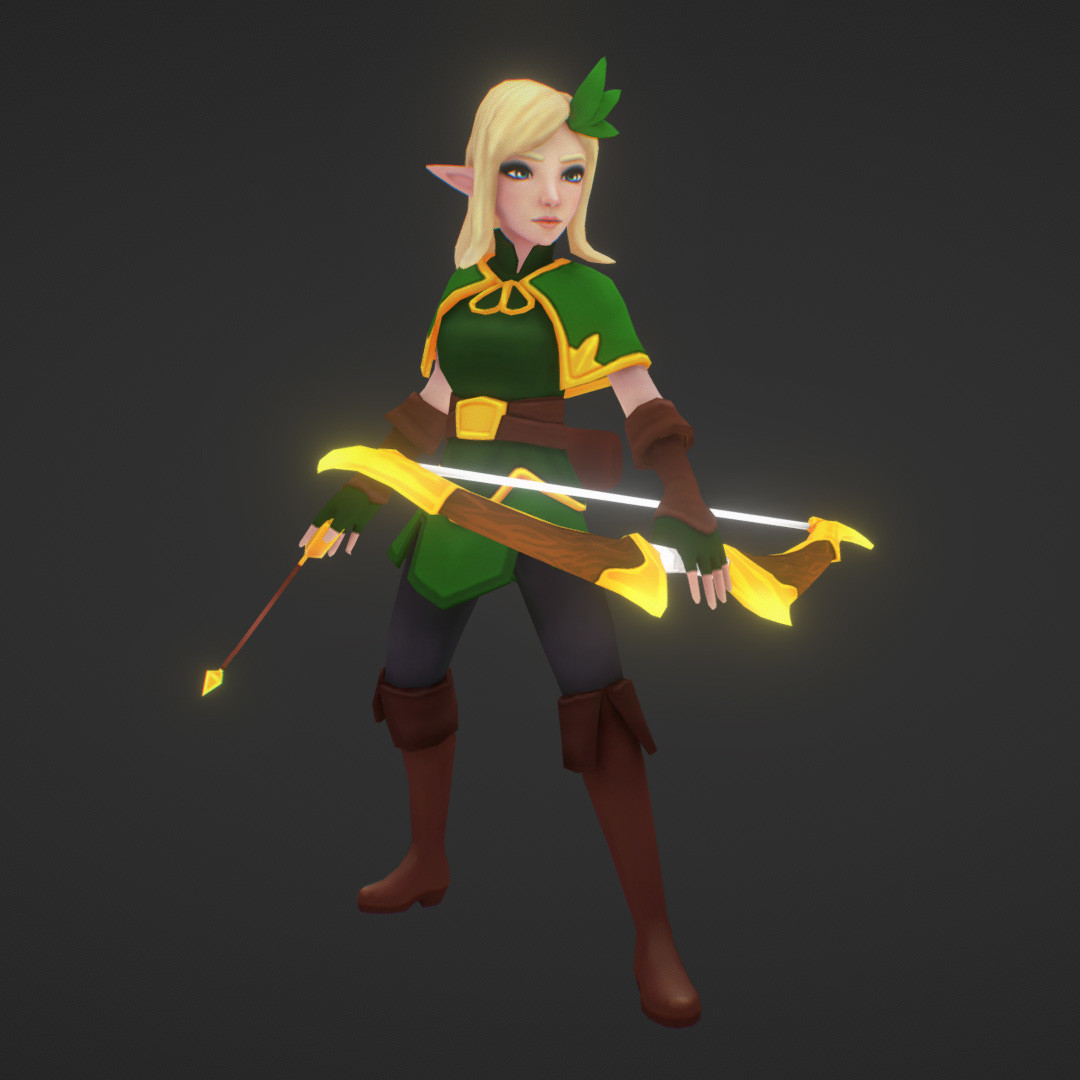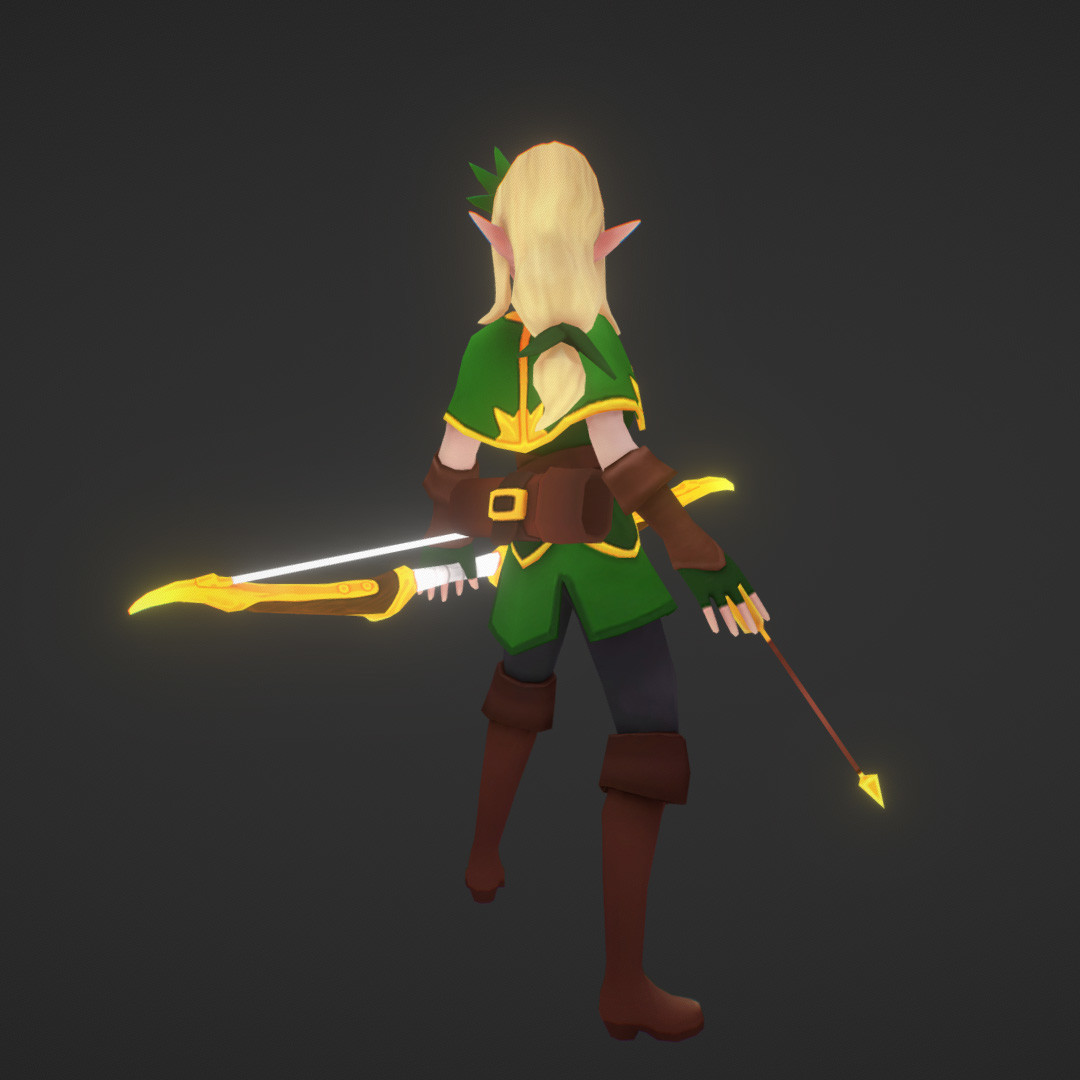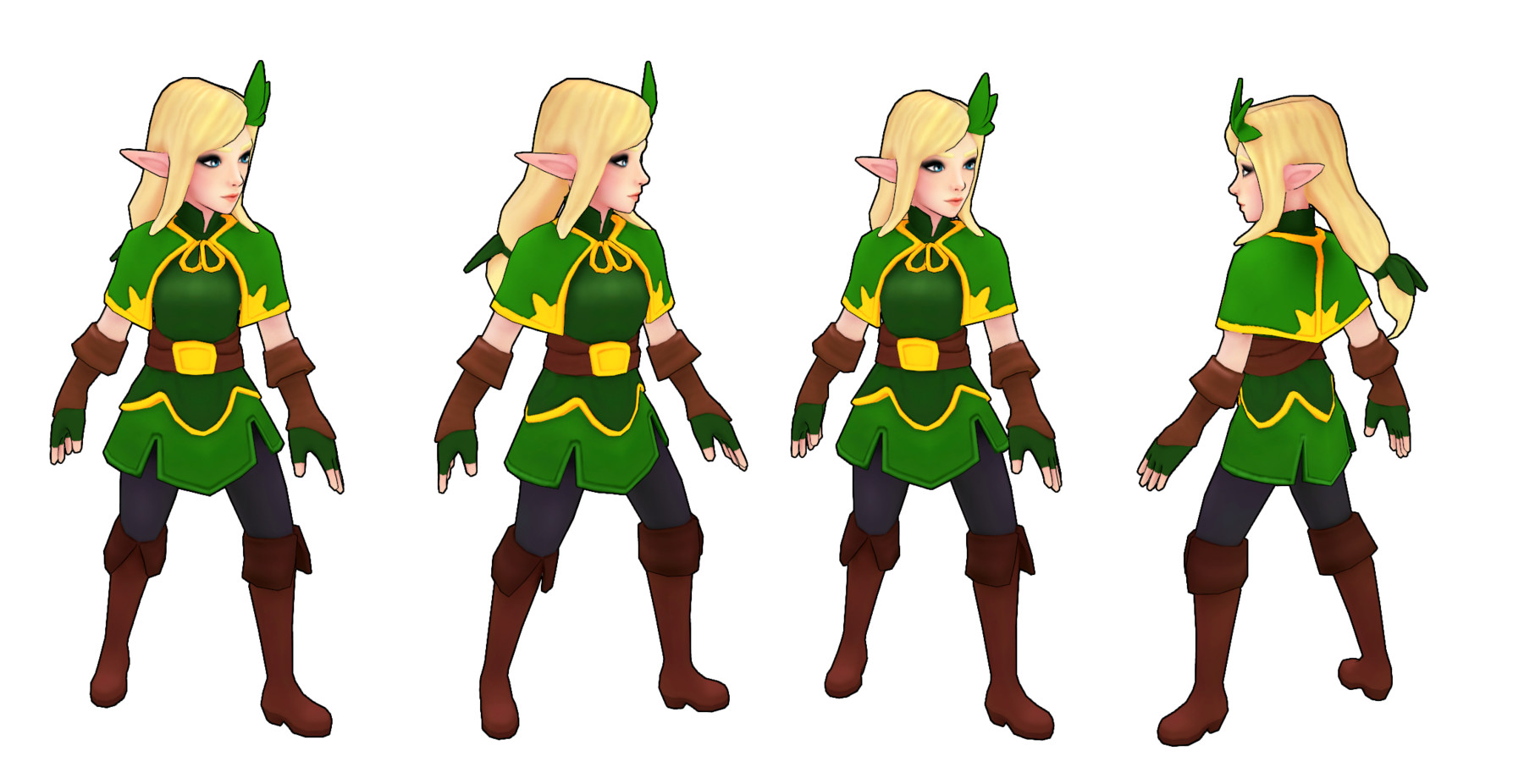 This package contains the Elf Archer character and weapon models (.fbx) + diffuse textures (.png). Note that the character is only provided in a static t-pose and is not rigged. 
Character is 4800 tris and weapon (+ quiver and one arrow) is 800 tris, both textures are authored at 1024x1024.
Release Notes
Updated with extended commercial license as well.